This is the cover I use pretty much exclusively: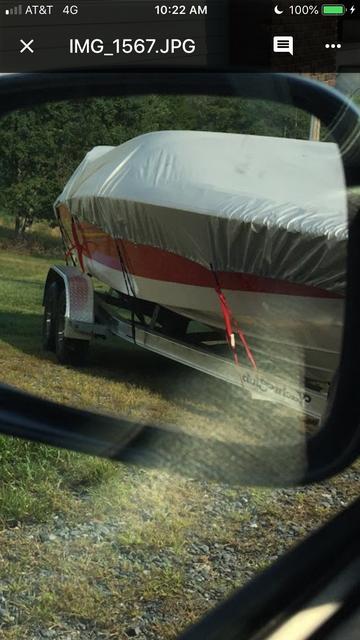 I both store and tow with it. It's just a cheap WalMart generic cover that the prior owner gave to me, but it trailers well and doesn't scratch the boat. It even keeps the bimini out of the elements.
I've done a 220 mile trip with it on, through some heavy rainstorms, and it kept the boat dry. There is one spot where the lashing strap tends to rub on the hull, but the mark comes off easily with some cleaner wax.