I am resurrecting some old pictures here, but I HATED the double roller setup that came on my H240 trailer. On most ramps, the bow eye would catch under the lower roller, and had to be forced over by cranking it up with the winch. Here is what I changed it to: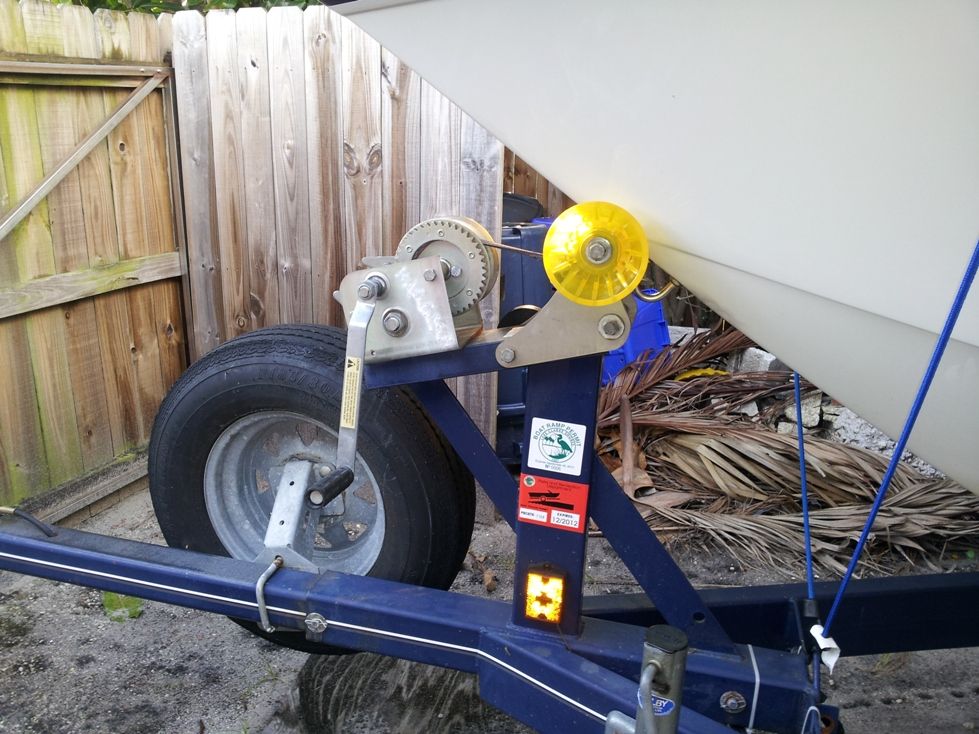 I replaced the toggle arms with fixed plates that I fabricated. Bolted on to have only one roller at the same position as the original top roller. Much happier now. I drive right on, and can power up until the bow eye hits the roller, then attach the winch strap and tighten. I also replaced that wimpy strap in the picture with a 10,000# rated strap.
There are other people that have double rollers with long toggle arms. These seem to work better than the short one. But I don't see any need for two rollers.
Ray
_________________
"Knot Easy" 2000 Horizon 240 Volvo 5.7GS /SX
tow: 2017 Honda PILOT EXL-AWD
prev. boats:
'87 Chaparral 198CXL 4.3 OMC Cobra
'69 Jetstar 16ft Ski Boat, 115hp Yamaha
'68 Aluminum Jon Boat, 3hp Sears
'64 Water Wings